About Angela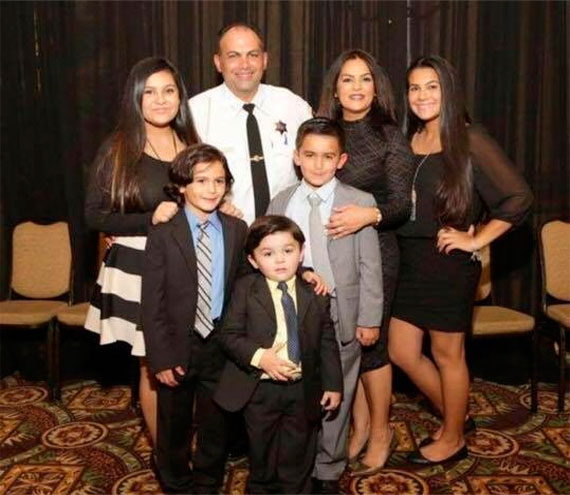 Dear Northville Community and Friends,
My name is Angela Jaafar and I would like to take this opportunity to introduce myself, I am running for Northville School Board. My family and I have been proud residents of Northville for the past 14 years. My husband, Mike Jaafar has been a career law enforcer his entire adult life and presently serves as Chief of Operations for Wayne County Sheriffs Office, we are committed citizens that serve our community where we live and work!
As a mother of five wonderful children, I have an exceptional interest in serving at a top-rated school district. My eldest child, Jenna is a Senior and Julia is a Junior at Northville High School. Jad is a sixth grader at Hillside Middle School, Ryan is a fifth grader and Zayn is a kindergartener at Silver Springs Elementary. In order to truly live my philosophy of "Excellence in Education," I give my time to as an active PTA member and parent volunteer at their schools.
I am also an avid supporter and sponsor of the Northville Educational Foundation, member of the Northville Chamber of Commerce, sponsor and volunteer of the Northville Youth Football Program, Treasurer of the Northville Rush Soccer Team and served as a long-term member of a Girl Scout Troop. As a realtor and entrepreneur, leading my own real estate firm, I completely understand that successful schools have a direct impact on property values.
I believe that my experience, knowledge, and sincere interest has set the foundation for me to proudly seek a seat as a Northville School Board Member and I will work diligently to achieve my platform:
Effective management of our learning infrastructure to ensure smaller class sizes
Safety and security in schools; as we work in partnership with local law enforcement
Transparency and accountability in the spending of the technology and infrastructure bond money
Prepare our children to be global-minded citizens while remaining rooted in the community
Strive to keep Northville real estate market strong by maintaining excellence in education
Sincerely,
Angela Jaafar
Northville School Board Candidate